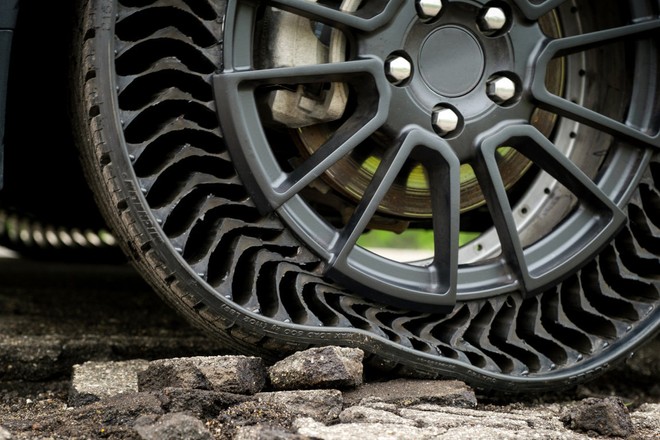 After the futuristic concept of airless tire, recycled and recoverable through 3D printing presented in 2017, Michelin returns to offer the airless tire, but this time it does so with a prototype decidedly close to production: in collaboration with General Motors, at the Summit for sustainable mobility Movin'On Michelin presented Uptis. Acronym of Unique Punctureproof Tire System, the new tire anticipates the solutions that Michelin plans to adopt on series vehicles starting from 2024.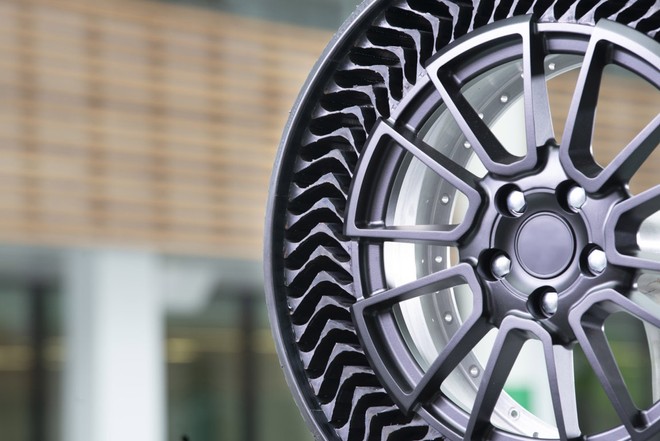 Mounted on an electric Chevrolet Bolt – the model chosen for the fleet of test vehicles with which Michelin and GM will test this technology from the end of 2019 in Michigan – Uptis is equipped with a special composite material structure that supports the weight of the car , deforming in a programmed way in the event of holes or depressions.
This solution eliminates the need to inflate the tire, eliminating the risk that the tire remains on the ground or explodes and lengthens the life of the tire. According to an estimate by Michelin, in fact, every year 200 million tires are prematurely discarded due to punctures, damage from road hazards and irregular wear caused by an incorrect inflation pressure.
All these problems, with Uptis, will not be there. Designed for today's vehicles, Uptis is designed to adapt to the needs of new forms of emerging mobility, whether they are autonomous, electric, connected or shared cars: better grip, greater safety and almost zero maintenance.
For now you have to settle for normal Michelin tires