The information revolution cannot be stopped. From July 29th go-ahead to private Internet management
Free web for everyone. Just stand there, under the hotels or the big shops and hook up to the wifi, look for the connection on the Malecón in the midst of other dozens, often hundreds of poor desperate people who steal each other the connection to the provider. From 29 July Cuba changes. Not the regime. Internet.
The network also extends to individuals. Anyone can create their own network, import modems from abroad to transmit, install a cable, wireless and even fiber optic connection. The authorities realize that they cannot stop the digital and IT revolution that pervades the island like a fever. More and more Cubans use their cell phones and PCs to meet, follow what happens on the island and abroad. They are hungry for news and information. And then, you know, with the web you do everything: you write mail, post videos and messages, photos on Instagram, comment on Twitter, not to mention Facebook.
Of course, there are the costs, still prohibitive. But to this, there is a remedy: they will fall with the flow of contacts and with subscriptions and top-ups. So far the web was a government exclusive. He spread it in fits and starts, gave some transmission points, installed a wifi in the areas of greatest influx, especially tourism. Crumbs. Now it will be different: open to individuals. Within 60 days the managers and owners of the networks present will have to regularize their position and thus exit the limbo of semi-legality. They will have a license. New jobs can be created.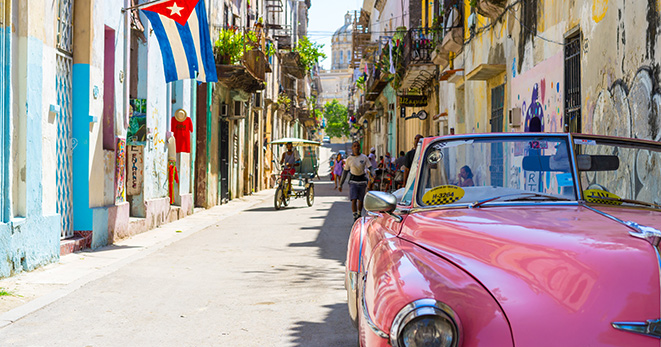 The measure, published in the Official Gazette and anticipated by the local media, aims to "contribute to the information of society, the well-being of the population, the sovereignty of the country and the prevention of the harmful effects of non-ionizing radiation", explained Wilfredo López, director of the Mincom Regulations, the Ministry of Communications. Permission to use and create networks is extended to all, provided they record their identity and indicate the purpose. If it is a non-profit network installed in a house, a license will not be required.
Cuba finally adapts to a reality that is growing and changing at the speed of light. Already now the checks are carried out via computer. The network of cameras installed everywhere allows to have the situation under control without having to scatter the policemen around, in uniform and in civilian clothes. Opening the web to everyone will be even more convenient: the State will continue to manage it, will be able to spy and decide when to open and close the signal. It happens in China, it will also happen in Cuba.