Cannes in raptures for the red carpet of 'Once upon a time … in Hollywood'. Leonardo Di Caprio and Brad Pitt, the spearheads of the cast, have also walked the Croisette with the director.
In tuxedos both, DiCaprio sported a short beard with a goatee, Brad hair brought long to touch the neck: a vision for the public, which has literally gone mad at the sight of the two movie stars. But Chiara Ferragni also thought about lighting the red carpet today. The 17 million follower influencer presented itself in the spotlight with a brand new look: a short bob, and a studded top with crystals on a wide slit skirt. But the beautiful view has not ended here: as on a high fashion catwalk also the models Sara Sampaio, Winnie Harlow and Camila Morrone arrive.
And from the United Kingdom Brooklyn Beckham, the eldest son of David and Victoria, peeps out, accompanied by a British top. "All magic here" sums up Tarantino to those who ask him for his impressions of the 72nd Film Festival. For those who watch, it's a dive into the glossy world of the jet set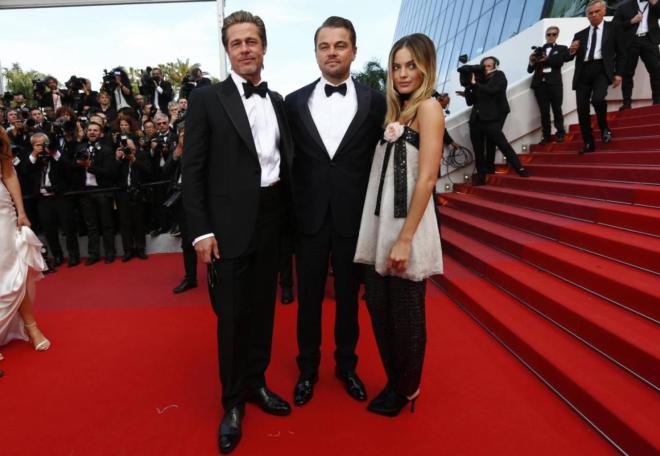 In a story on Instagram published Thursday, May 23, Italy's most famous digital entrepreneur portends to her followers that something important is about to happen … but what is it?
On Instagram, Chiara Ferragni, who in Cannes showed off a flawless helmet then turned out to be a wig, remains for the moment sibylline: "New post. Great news coming today and Monday ".
Three hours after the publication of History on Instagram, silence still applies. But slipping on the social profile of Chiara's husband, the Italian rapper Fedez, a possible clue can be found. In a story published by the singer we see Leone, the son he had with Chiara, crawling around the house. Below, a mysterious and intriguing phrase: "Puppies in arrivals".