Apex Legends does not enjoy good health: after the initial bang that brought over 50 million players to the Respawn title in just one month, it seems that the bubble has quickly deflated and that the interest around the title has waned dramatically.
According to the latest SuperData surveys, in fact, two months were enough to see revenues fall by 74%. The 92 million dollars forfeited in February are long gone; in April this figure was just 24 million dollars. Despite the enormous initial boost given also by the involvement of Twitch stars like Ninja, it seems that EA and Respawn have not been able to keep players on their platform and that the title is no longer even at the center of attention of the streamer and of their audience.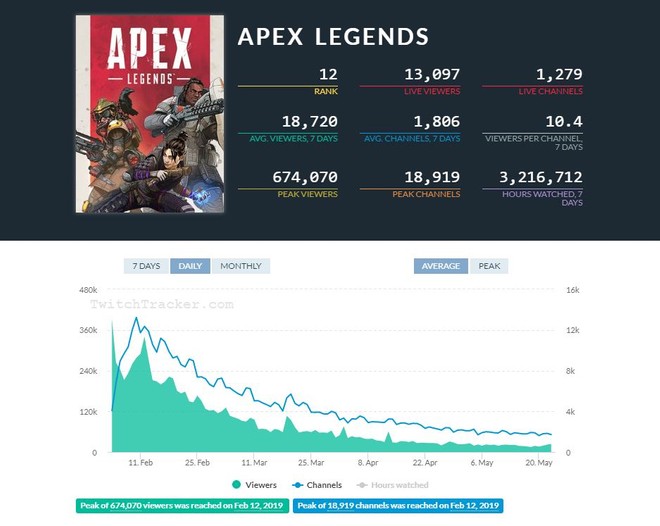 This is a really disappointing result, considering that Apex Legens can still boast an excellent gunplay and a quality level generally higher than that of the other free to play productions related to the Battle Royale genre. EA plans to bring the title even on mobile devices, but at this point we have to hope that it will do it in time to save the game's reputation, otherwise it may be too late.
apex