There are those who love them and those who hate them but they are certainly among the most pampered and popular pets, even on the web. But are you sure you know them really well? Here are 10 curiosities and oddities that you may not have known about these splendid felins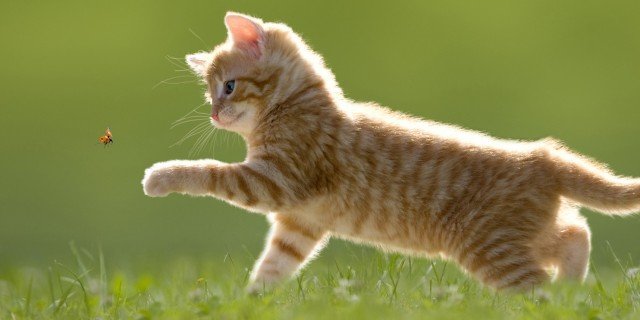 1. Cats of three colors are (almost) all females
The cats with orange, white and black spotted fur, called calicut or tortoise, are always females due to genetic causes. It is in fact the X chromosome that carries the information for the synthesis of the two colors and, for this feature to appear in the hair, it must be present on both chromosomes (therefore the XX combination is needed, which identifies the female sex). Therefore only a chromosomal anomaly can lead a male cat to have three or more colors on the coat, which is very rare, and unfortunately entails sterility for the cat.
2. Why do cats love cats.
When they see the cats they remain as bewitched: they smell the stem or the leaves, they rub or they roll, they lick it and chew it, and maybe they even purr (to our utmost jealousy!). So much so that this plant, the Nepeta cataria, is now commonly known as catnip. But why do cats like it so much? The merit is of the substance contained in its leaves, the Nepatalactone, which has an almost hallucinogenic effect on them that begin to show signs of excitement and great pleasure. But you can rest easy, this "drug" is not addictive, it does not cause overdose and the effect disappears after about fifteen minutes!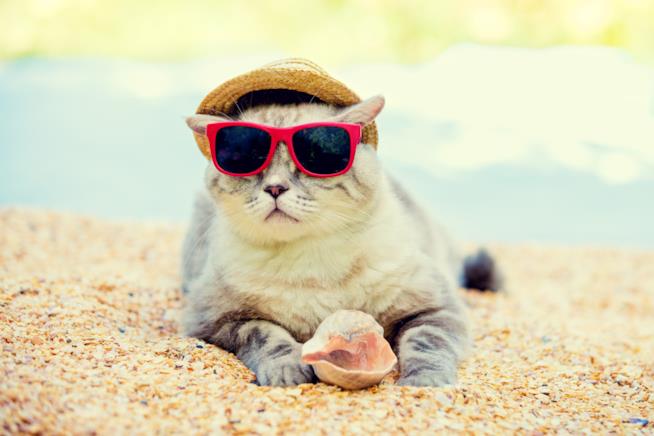 3. How many claws do cats have?
While humans have the same number of fingers in their hands and feet, cats have five claws in their front legs, but only four in their hind legs. Even some breeds of dogs have this peculiarity, while others have five in the rear (the famous "spur").
But did you know that there are also polydactyl cats, that is with a different number of fingers, usually larger, than the common cat? The most famous of these cats is "Snow White", the most loved cat by the American writer Ernest Hemingway. Snow White, which was given to the artist by the captain of a ship, had the particularity of having six claws per paw: this genetic characteristic was transmitted, generation after generation, to all his heirs, who still live in the home of Ernest Hemingway in Key West, Florida, today a museum open to the public. There are still about 56 of his descendants, almost half of them polydactyl, like their … great-grandmother.
4. Cats do not perceive the sweet taste
The cat's taste buds are not able to recognize the sweet: it is not a matter of taste but of genetics. So the next time you look at them with their sweet eyes while eating an ice cream, don't feel guilty: sharing it with them would be a less appreciated gesture of love than you might think!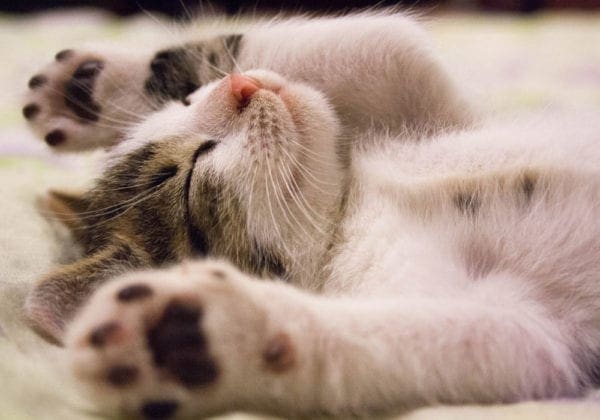 5. They are great sleepyheads
You will have noticed, not without a touch of envy, that cats love to doze for hours and hours. They are in fact among the most sleepy specimens of the animal kingdom: they spend almost half of their life sleeping, with short and continuous restorative naps. This has an evolutionary explanation: being in nature predators, they need to recharge their batteries after (or in sight) of their hunting trips, an activity that involves great expenditure of energy. The same goes for our domestic cats, fierce hunters of fake mice, paper balls and other cute toys. So don't be fooled: the brighter a cat is, the greater its need to sleep.
For the record, the remaining 25% of their lives instead spend him taking care of their hair and their personal hygiene … not bad "cat life", right?
6. Why do cats hate humans?
Unlike dogs, which would do anything for their master, cats are known to be shy and haughty, if not indifferent to their human friends. The web is full of hilarious images that make fun of their way of being, portraying them while silently plotting against their unsuspecting masters. The reality is that cats do not hate us, they are only a little wary and shy with those who do not know, while they are ready to open up and show all their sweetness with those they consider worthy of their company.
7. They do not see well up close but have exceptional hearing
Besides not having a clear perception of colors as human (they can only perceive blue and green), cats have a view that tends to become blurred below 15 centimeters. Nature has sacrificed the close vision of details and a "clear" vision of colors, in favor instead of a good night vision, 6-8 times better than the human one, allowing it to distinguish the gray scales and to move without problems during the twilight, the favorite time for these felines to hunt. Moreover, as a good predator, the cat can boast exceptional hearing, 1.5 times higher than that of the dog and 4.5 times more than in humans.
8. Always born with blue eyes
Have you ever had newborn kittens in your hands? If so, you will probably know that for the first few days of life they are almost blind because their eyes are not yet fully developed. Only after a couple of weeks, when they are ready to open their eyes and look at the world, you will notice that they are a beautiful blue color. This depends on how the light is refracted in the eye, which will change with the progressive development of the puppy, along with the degree of melanin in the eye. Growing up, in fact, the tone will begin to change until it reaches a variety of different shades and shades (from brown to green to yellow, orange or gray) depending also on the breed of the cat. Only a few varieties will keep their blue color for life.
9. They do not recognize themselves in the mirror
Whoever has a cat has always wondered: do cats recognize themselves in the mirror? The reactions of the pets in front of their reflection are in fact among the most curious: some are frightened, others play, others still try to attack the enemy. This happens precisely because, as some experiments conducted on different species of mammals including dogs and cats have shown, they do not recognize themselves in the mirror (unlike dolphins, monkeys and elephants). After a first phase of curiosity or mistrust, they calm down when they realize that there is no threat to them, but at most a "virtual" partner for their games.
10. A question of balance
Unlike us humans, who walk following the diagonal systems of the body (when the left leg is ahead we carry on, by instinct, the right arm), the cat walks and runs moving the hind and front limbs of the same side. Have you ever noticed that? Throughout the animal kingdom, there are only two other species that share this characteristic with him: the giraffe and the camel.